The Cyber Security Mentor programme is designed to have industry experts encourage and create opportunities for those attending our Online Cyber Security Conversion Programme.
Mentoring is a voluntary developmental partnership, through which a person with relevant experience (the mentor) shares skills and experience to support someone else (the mentee) in achieving career objectives.  Mentoring plays a critical role in the progression of our course participants in the cybersecurity sector.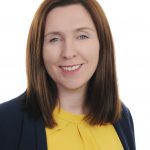 Jane has been involved in the cyber security industry for nearly 20 years. She has designed and managed security programs in companies across various industries. For 6 years she ran her own security consultancy advising tech driven companies on security and compliance.  She currently works as an in house Information Security Officer. 
Specialising in cyber security governance, risk and compliance, Jane assists the network, operations, and development teams to ensure they follow best practice and manage vulnerabilities. She liaises with all areas of the business to ensure data is protected and risks are managed effectively. She also works with clients to assure them their information is secure.
Jane has a special interest in the human side of cyber security and how to secure innovation. She sees security as a key part of the business and works to ensure all levels of the business from the boardroom to entry level know security impacts them and how they form part of the security culture.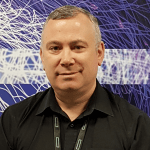 Jeff Bonham
Cyber Security Analyst / Process Engineer, GreenLake Managed Security, HPE
Jeff Bonham is part of the GreenLake Managed Security team at HPE, Galway. His role within HPE is as a Cyber Analyst and Process Engineer.  He is involved in providing Level 3 SOC support for our distributed global ITOC's protecting, monitoring and maintaining the security of our customers IT environments.
Jeff has successfully completed the itag  Skillnet Cyber Security bootcamp programme in August 2019 which was a great benefit to him professionally and helped him to upskill his career in cyber security.
Prior to joining HPE my career extended into areas of the hospitality sector and more recently Business Development Management in the private education sector.
I'm passionate about volunteering so I give time for both the Women in Security ERG in HPE and Charity of the Year, when not working I coach GAA Football and Rugby to U9 and U8 boys and girls.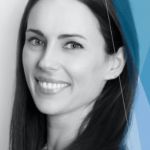 Joanne O'Connor
Cybersecurity Training & Education Program Manager, HPE

Joanne O'Connor brings her experience in public relations, user experience and project management to her current role as Cyber Security Training and Education officer at Hewlett Packard Enterprise.
She started her career with HP (now HPE) 10 years ago following her graduation in Information Systems Management.
Her previous roles include global program manager, scrum master, product owner, UX/UI designer and critical event manager. Joanne is one of the founding members of Women in Cyber Security International (WCSI), an internal women's group focused on raising the profile of cybersecurity as a career for women in Ireland and aiming to achieve proportional gender representation at all levels, including leadership. She is also the lead of Ireland's "Cyber Women Ireland," which looks to encourage the advancement and capacity of women involved in all aspects of the Irish security sector and security community through the exchange of information and the cultivation of productive relationships. Joanne was nominated to represent Ireland in the European Cyber Security Organization (ECSO) via "Women4Cyber", an initiative that promotes the role and participation of women in cyber security. Joanne is also a board member of Cyber Ireland, a cluster organization focused on making Ireland a center of excellence for cybersecurity.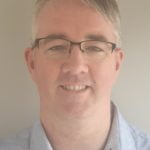 Stephen Maxwell
Software Engineer, IBM

Stephen Maxwell has 20 years development experience, including travel and security sectors, Products Online Travel Platform, Work Endpoint Protection, SOAR. He has recently developed an interest in NodeJS stack, Web-development frameworks Angular/ReactJS.  He typically works with Java Enterprise Application Development.
Coordinate product development evolution into the Cloud as deployment move to containers, via Kubernetes and RedHat Openshift
Work on design, development, test, deployment and engagements with customers
Using database technologies, to application servers, to web component frameworks
Using devops, product deployments are now generated for standalone applications, typically deployed to virtualised environments, to now openstack multi-cloud deployments
Daily role includes, assisting in  defining  scope and  sizing of work, support opportunity identification and process improvement
Ensuring that the development team has the information they need and a common understanding to allow them to jo their jobs
Currently member of Security Orchestration and Response Product Architecture Team.
Working on a Security Orchestration, Automation, and Response (SOAR) platform, that is designed to help your security team respond to cyber-threats with confidence, automate with intelligence, and collaborate with consistency. It captures and codifies your established incident response processes into dynamic playbooks to guide and empower your team with knowledge to resolve incidents. It helps your team accelerate and orchestrate their response by automating actions with intelligence and integrating with other security tools. It also allows your team to visualize and understand security incidents to prioritize and take action.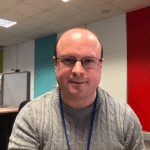 Simon

Bradish,
Software Engineering Manager, Globalization Partners

An enthusiastic technical manager with extensive experience in software delivery, at all stages of the life cycle. Excellent communication and leadership skills. Embedded experience in off-shore team development within APAC (Malaysia).
Starting his career as a Software Engineer, he held a number of technical positions in Ireland and Malaysia before taking on management roles. Simon became a Software Development Manager with IBM, where he worked on Security Orchestration, Automation and Response (SOAR) within IBM Cloud Pak for Security. 
He now hold the position of Senior Software Engineering Manager at Globalization Partners. 
He continues to keep hands on with technology, and has a deep interest in DevSecOps. 
Simon is a graduate of NUI Galway.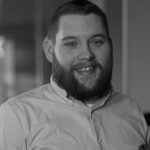 Liam

Varley
Vice President, Sr Mgr – Cyber Defense at State Street

Experienced Cyber Security Leader with a demonstrated history of working in the information technology and security industry. Skilled in Incident Response, People Management, Talent Development and Process improvement. Strong SOC and Talent Management experience with a MSc in Computing focused on Applied Cyber Security from Technological University Dublin. While also holding certs in GIAC SANs Incident handler (GCIH) & Cyber Security Leadership from the Professional development academy
Liam was previously employed as Global Security Manager at HPE his main focus on SOC/IR and early career talent development in the security Industry. This is particularly aimed at coordinated recruitment and upskilling at core Security locations worldwide (Ireland & US).
He now holds the position of Vice President, Sr Mgr – Cyber Defense at State Street.
Liam holds a Masters in Applied Cyber Security from the Technological University Dublin and is a ccertified SANs GIAC Incident Handler (GCIH).
Liam's areas of focus are on Talent development, Cyber Defense, Incident Response and Threat Intelligence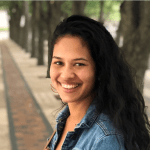 Molina Oung is a Cyber Security Analyst at HPE Galway. She is originally from Boston, Massachusetts and holds a degree in Software Engineering and Computer Science.
She joined HPE in January of 2020 as a Graduate Intern and initially trained within the Cyber Defence Center for the first 6 months of her internship. Since then, she has become a member of the GreenLake Management Services team, continuing her role as an analyst within in a Security Operations Center (SOC).
Molina has experience in Security Event and Incident Analysis, Vulnerability Management, Phishing Analysis/Remediation/Mitigation, as well as Process and Technical Documentation.  
She enjoys helping others and her work extends in her role within the Women In Security Employee Resource group at HPE. Here, Molina has had the pleasure of educating the youth on the importance of Cyber Security, Internet Safety and Cyberbullying. She volunteers her time working with local schools in person and now virtually to curate and present content that engages with her audience.
When she's not in the office or at her desk, she enjoys time outside, playing tennis and being a part of two sports teams in Galway (Rugby and Gaelic Football). Molina is also passionate about art and photography.
She looks forward to working with future students and is very excited to be a mentor in this programme.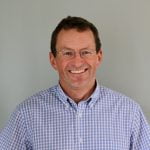 Garret Taylor is a Senior Systems Architect at IBM Resilient and works at IBM's software engineering lab in Galway. 
After a stint as a research scientist, Garret completed further studies in quantitative analysis and industrial systems before settling into IT as a system architect. Over the last 20 years he's built and worked on critical infrastructure systems as well as some of the world's largest payments systems.
Today he's responsible for the system architecture of Resilient – IBM's Security Operations and Response platform. 
Most recently Garret led Resilient's migration to Kubernetes and OpenShift along with embedded Resilient as the orchestration and response engine in IBM's Cloud Pak for security  https://www.ibm.com/products/cloud-pak-for-security. 
When he's not in front of a keyboard or a whiteboard you'll probably find him in the North Atlantic swimming or riding waves on his longboard.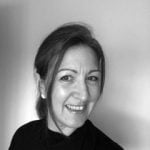 Andrea Manning draws on an extensive career in data protection and marketing, to bring a fresh approach to GDPR and Cyber Security. She founded her own consultancy, Data Influence after graduating as a mature student with a BSc in information systems. Andrea specialises in interpreting complex legislation and the technical aspects of cyber security into practical solutions for the SME.  Andrea's areas of focus are the human element of cyber security and data ethics.
Andrea is currently on the Enterprise Ireland New Frontiers accelerator program developing CyberPie — a startup that productises security awareness training for the SMB. 
Are you interested in becoming a Cyber Security mentor?  
Mentoring is not "training", but rather the construction of a trusting relationship that helps you navigate your working life.
Mentors often find that their contribution as a Mentor opens up a positive new way of looking at their own career path, as well as an incentive to reflect on where they themselves were going and how that aligned with their own aspirations & goals.
It really is a "win-win" exchange between Mentee & Mentor.
email info@itag.ie to find out more