The Digital Women's Executive Leadership Program is a 10 day programme (8 half days and 2 full days) held over 6 months. This program, is for high potential women in middle/senior management. The program is planned to encourage and increase women technologists and their visibility in the IT sector. The training modules are designed for Hi-Po women to ensure long term engagement and the development of increased leadership impact.  The current programme is running from September 2021 – March 2022.  If you are interested in finding our more or want dates for upcoming programmes email info@itag.ie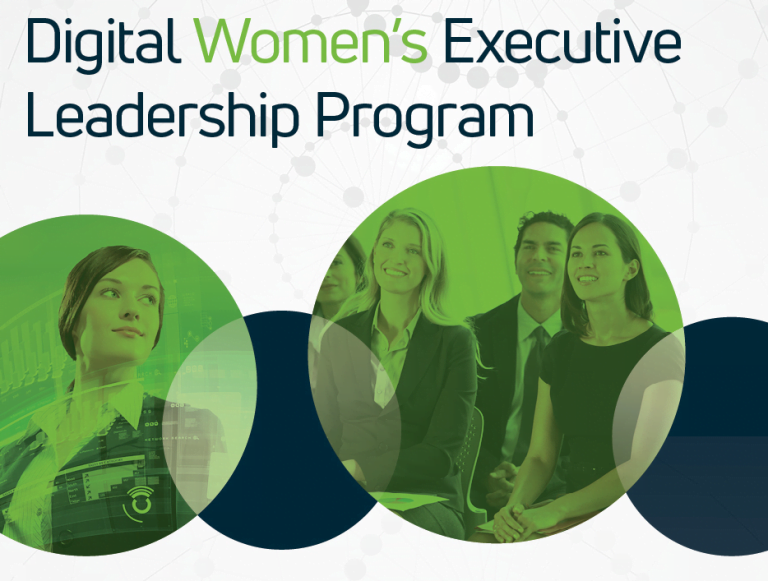 Course Content:
Module 1: Leadership & Management Skills 
The Leadership & Management role can can be demanding and new skills are needed to achieve objectives. Although these skills do not always come naturally they can be learned.  It is now accepted that technical ability or professional knowledge alone is not enough to be a successful leader in today's competitive business climate. To be able to interact with others, make decisions, take optimal actions in solving problems, and cope with change or challenges demands something more. This something more is Emotional Intelligence.
This practical course addresses these demands. The course is designed to be as practical as possible. The format includes individual and group practice, role-play and input from the course leader.
You will learn:
Understanding Leadership & Management
Leading & Motivating Your Team
Using Emotional Intelligence (EI)
Using EI for Achievement, Initiative & Transparency
Post Course Emotional Intelligence Assessment (Optional)
As part of the programme participants can take an on-line EI Assessment and receive their individual and confidential EI Report. This is followed up by a 1-2-1 feedback session from the course trainer (a fully qualified EI Assessor) on the outcomes of the report, its application to the individual's current work and suggested strengths and development opportunities.
Module 2: Communication Skills
Leading and Managing others demands effective communication. Those who develop the skill are able to build relationships, develop networks, gain the trust of their colleagues, lessen stress or conflict and increase productivity.  This workshop explains human communication. From that understanding programme delegates are introduced to strategies and techniques to help them increase their communication skills and become more effective and influential.
These core skills are then applied to Coaching & Mentoring, Influencing and Giving Feedback in order to achieve Trust and High Performance in Teams.  During the course delegates will practice skills that can be applied immediately after the training. This is achieved through individual and group exercises, role plays and discussions to support experiential learning.
Module 3: Win/Win Negotiating (Negotiation for Success) 
"Everything is negotiable". This is a fundamental philosophy in business and today's female leader needs to have the skills and understanding in this area to ensure a satisfactory outcome for everyone.
Negotiating skills and abilities are of primary importance for everyone whose role it is to interface and achieve outcomes through the actions of others. These skills are invoked daily by individuals at all levels in an organisation who are involved in both internal and external discussions.  From simple extensions of a project plan to company-level/International commercial agreements, negotiation is a major factor in bottom-line profitability.  Win/Win negotiating takes dominance out of the picture and substitutes skills that will allow outcomes that are acceptable to all concerned – and ensure there is a platform in the future for more positive and continuing relationships
You will learn:
The Components of Win/Win Negotiations
Preparation
Investigation
Proposing
Bargaining
Closing
Module 4: Engaging your Audience
To achieve success the presenter must captivate the audience, communicate effectively and be seen as professional.  This interactive workshop will help equip female leaders to communicate via presentations.
Your will learn:
The Professional Presenter's Edge
Personal Communication Techniques
Structure and Fundamentals of Design
Handling the Audience
Do's and Don'ts of Questioning
Module 5 – Brand You
This module will look at getting participants to critically assess their own brand, unique selling point or whatever it is that that they want to sell. We will also look at ways that participants can start to use social media to create their on-line brand, promote themselves and know how to engage with the digital world appropriately.
We'll also look at ways that they can keep up to date with digital and social media trends.
This session starts with each participant getting an opportunity to discuss their potential brand and have it questioned by the facilitator. We will encourage each participant to go through a structured assessment sheet, to help them identify not only their brand, but also their potential audiences and markets. Participants will be shown examples of good branding that is easy to understand, memorable and can be achieved on a small budget.
Module 6 Manging your Stress 
Even the most effective among us suffer the by-products of undue pressure:- for example distraction, lack of concentration, time wasting, poor productivity, absenteeism, frustration, stress and ill-health being just some of them.
Professional competence, talent and excellence are no guarantee of immunity to these stresses. Stress accumulates gradually over years of long working hours and an imbalance between work and personal life- resulting in individuals whose professional expertise, personal effectiveness and wellbeing are greatly compromised. 
Good resilience management is therefore critically important for career/life success.
If you are interested in finding our more about itag's Digital Women's Executive Leadership program, please email info@itag.ie