Avaya has had great success with ITAG Skillnet in providing both Technical and Soft Skills training to our workforce. The ability to customize standard courses to the bespoke needs of the organization is a very valuable facility and one that we regularly use. The quality of the training is first class. Look forward to continued success with ITAG Skillnet with our future training needs
ITAG Skillnet is a fantastic resource for Acorn Life, which we access regularly for our IT training needs. Our ability to contribute towards and influence the nature and timing of course content that is relevant and timely to our business need, to assess the upcoming technological outlook by attending the wide ranging and innovative AtlanTec festival events, the feeling of connection and ability to converse, compare and share with our industry peers and (sometimes) competitors locally – all mean that we highly recommend membership if ITAG Skillnet as a means to enhance any organisation's capability to deliver enhanced technological outcomes.
Head of IT Systems & Operations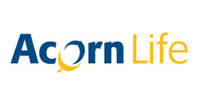 I can't hail the value and benefit that ITAG Skillnet has brought to my organisation enough. Tailored, bespoke training on demand, but more importantly through coming together with other companies it becomes a much richer training experience that often extends benefits beyond the immediate training event in the form of networking and contacts made.

Through ITAG Skillnet our organisation has been able to leverage high quality, pertinent training at a discount for our local offices that far out strips the breadth and depth of what's available in other locations.
Director Software Engineering