With many events organised by itag each month, you can raise your company profile by sponsoring one of them. 
These include:
Our ITAG Excellence Awards and AtlanTec Conference are signature events in the national Tech calendar. Sponsoring the AtlanTec Festival is a powerful way to showcase your company's involvement in our thriving tech community.  A high-profile event, AtlanTec offers you a unique opportunity to increase visibility of your corporate brand and to position your company amongst global thought-leaders.
Please contact us for upcoming opportunities.
The 2020 AtlanTec conference is a one-day event which will feature a number of preeminent national and international speakers gathering in NUI Galway on the 21st May 2020 to discuss the current and future development of Artificial Intelligence & Digital Technologies.
Attendees of this years conference titled "The Art of AI & Digital Innovation" will explore and discover the practical and successful aspects of the implementation of AI & Digital Innovation in transforming business in 2020 and beyond.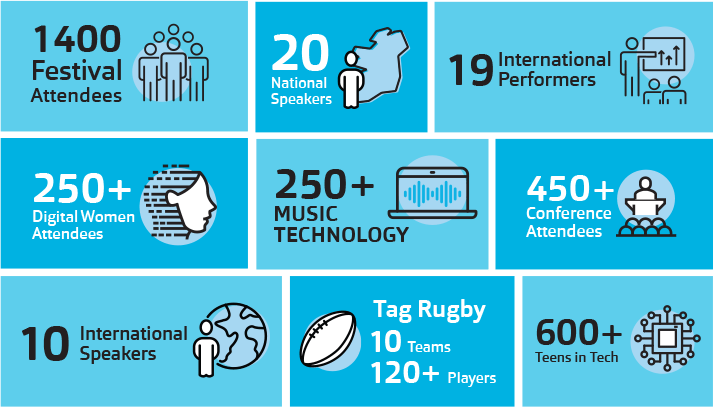 The conference will consist of a series of keynote talks in the morning followed by a panel discussion and lunch. The afternoon will feature 5 tracks on a host of topics ranging from AI Innovation & Application, AI Tools – a hands on technical workshop, AI in MedTech, FinTech Digital Innovation, and AI in Cyber.
With our proven track record we attract accomplished, high profile, speakers from all over the world to impart knowledge and provoke thought in the technical community. This year will see 500+ delegates and 20+ speakers gather to discuss the future of technology.