A key starting point for businesses looking to introduce digital policies is to begin with the "low hanging fruit" such as old websites and urls, according to international digital policy advisor, Kristina Podnar.  Having worked with some of the most high-profile companies in the world, Podnar advised participants of the itag AtlanTec Festival to begin by looking at what already exists, identify gaps and adopt a strategic digital policy initiative. Far from being restrictive, digital policies provide a transformational safety net to free organisations from uncertainty, risk, and internal chaos – giving a solid framework to drive innovation.
As data breaches and corporate social media gaffs dominate the headlines, Podnar explained that digital policies are the guard rails to protect business and to free creativity. She gave participants at the itag AtlanTec Festival a keen insight into the late 1990s, when the laissez faire attitude of the time resulted in fiascos.  She argued the equivalent behaviour is still happening today with more significant disruption.  For Podnar, companies cannot be passive about responsible digital management with the "breathtaking speed of digital revolution."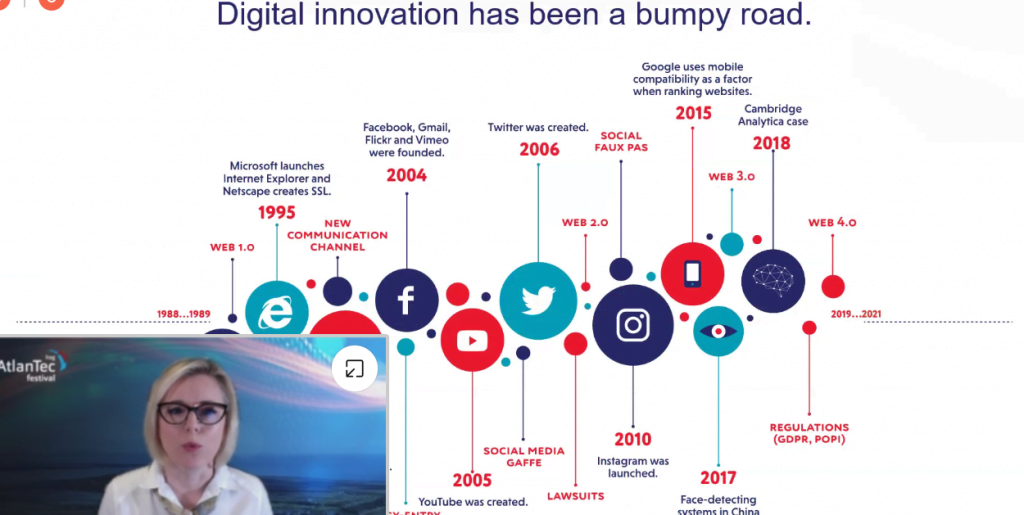 User friendly:
Digital policies must be user-friendly.  Having a myriad of policies sought only by legal or compliance teams causes analysis paralysis.  Podnar described multiple pdfs as "shelf ware" while an accessible digital policy programme will enable digital teams to do their jobs easier and faster.  She highlighted how there is "freedom in a framework" as we "don't want to continually go back and ask permission to do the things we've always done."
"Digital workers can work faster and more efficiently with the freedom that framework provides," said Podnar at the itag AtlanTec Festival, "it gives the ability to create and innovate without having to ask 'may I do this' repeatedly and slow down the bus. Digital policy can't be written like shelf ware, it must be brought to life. Digital isn't static." she said.
Gathering information and documenting a policy is not enough, digital policies must be maintained and measured to ensure they are aligned with – not only legal and regulatory practice – but industry best practice.  During her talk, Podnar discussed three case studies to highlight how organisations can use the power of digital policy to successfully drive digital transformation.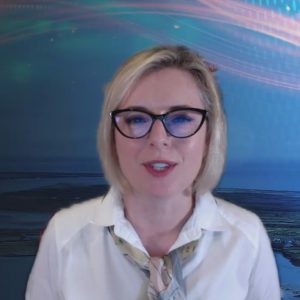 Case Studies:
The first was a large multinational tech company experiencing a decline in revenue due to increasing competition.  To stop the slow down, the organisation changed governance to move away from a HQ driven model.  The company switched its "mother may I" outlook. Podnar and her team created digital policies to provide a framework for digital teams to become more agile and responsive.  Campaigns were individualised locally, with oversight and approval from country general managers.  The company also implemented AI infrastructure.  Machine learning provided on demand quotes for sales teams with 98 per cent accuracy.  Together this "stopped the bleed of market share."
The second, a global healthcare company, had an unsustainable approval process with a 21-day response time for a single piece of content.  In a new move, the company used a chatbot for internal governance and Podnar devised a methodological process to feed the chat bots. Content can now be approved in three days.
In her third case study, participants of the itag AtlanTec Festival heard about an international testing and verification company.  In this instance, offices around the globe had disparate data systems at a time when the company wanted to go B2C on behalf of their B2B customers.  The solution here was to connect their global data systems. All policies have been put into place and as the business strategy shifts, back end will support that. Building a platform with data localisation policies will give employees the freedom to innovate and create in a safe environment when the growth plan is complete.