On Thursday, November 20th, 2023, the itag Excellence Awards project presentations took place at The Hardiman Hotel in Eyre Square, Galway. The event showcased the exceptional projects and technological innovations of the shortlisted finalists in the Digital Project and Technology Innovation Award Category. These awards recognise organisations and groups that demonstrate excellence in planning, executing, and delivering innovative projects or technological advancements that have a lasting impact on their businesses and the market.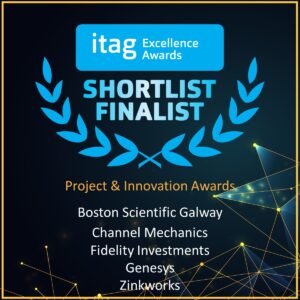 The project presentations were attended by the esteemed judging panel, including Dr. Sean Duignan from Atlantic Technological University, Prof. Michael Madden from the University of Galway, Pat O'Grady from Enterprise Ireland, and Imed Adnoun from IDA Ireland. David Bermingham, chair of itag, served as the MC for the event.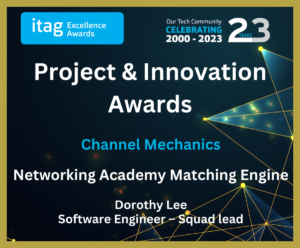 The presentations kicked off with the remarkable team behind the "Networking Academy Matching Engine," a collaboration between Channel Mechanics and Cisco. This project aimed to connect individuals with opportunities by streamlining Cisco's partner programs and bridging the gap between the Cisco Networking Academy and the global job market. Their Matching Engine, powered by Machine Learning and Artificial Intelligence, has successfully connected thousands of candidates with job specifications worldwide, creating new opportunities for individuals and even supporting Ukrainian refugees.
Fidelity Investments presented their journey of creating Non-Transparent Active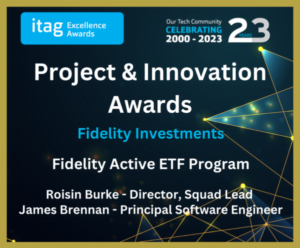 ETFs, expanding their product offerings while ensuring research insights and holdings remained confidential. The development of a proprietary ETF Optimiser and a secure cloud-based web portal and APIs has enabled clients to access this innovative solution. With a net asset value of $1.3 billion, Fidelity's Non-Transparent ETFs have been a great success. They continue to pioneer the conversion of Mutual Funds to ETFs, emphasising their commitment to innovation.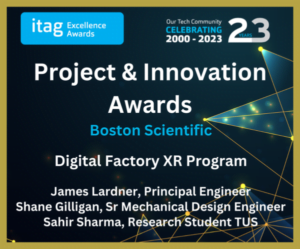 The collaboration between Boston Scientific, Technological University Shannon (TUS), and the Confirm Centre for Smart Manufacturing highlighted the integration of Extended Reality (XR) technologies into equipment design. Through meticulous research, they developed a Unity Template that allows mechanical engineers to seamlessly incorporate XR into their design tasks. This innovation has improved decision-making, enhanced stakeholder communication, and reduced complexity in equipment design.
Genesys joined forces with the Insight Centre at the University of Galway to address bias detection and transparency within AI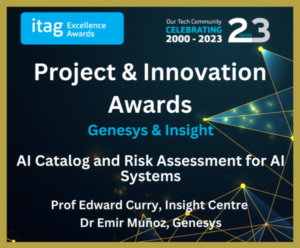 systems. Their innovative approach utilises Semantic Web technologies to ensure ethical AI use by representing datasets and models comprehensively. This collaboration has made significant advancements in promoting fairness and transparency in AI systems.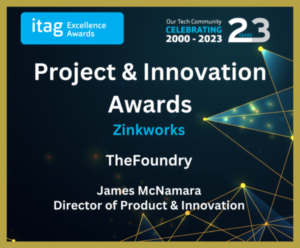 Zinkworks, a software services company based in Athlone, showcased their cross-functional innovation team named TheFoundry. With just 10 members, this team has generated over 25 project leads, transforming client engagement and technological advancement. Their Zinkworks rApp Studio, powered by Generative AI, revolutionises Telecoms Radio Applications by enabling quick, code-free development. Zinkworks actively collaborates with R&D bodies to deliver cutting-edge solutions.
The itag Excellence Award project presentations demonstrated the outstanding innovation and technological advancements happening in the west of Ireland. The showcased projects spanned various industries, including networking, finance, healthcare, and software development. We congratulate all the nominees and wish them the best of luck. The itag Excellence Awards ceremony will take place on November 10th, 2023, at The Hardiman Hotel, where the winners will be announced. This event promises to be a fantastic celebration of the thriving tech industry in the region.