itag Cyber Forum are bringing together Cyber Security experts, Technologists, Enthusiasts and Business Leaders across industry, Academia, and Government. 
Join our Tech Community as we bring you a line-up of Cyber Security experts for an exciting series of virtual sessions covering Cryptocurrency, Digital Forensics, Cyberpsychology, Diversity in Cyber Security, Zero Trust & More.
Our speakers are leading experts who will share with you the challenges Cyber Security Experts face in their work.
This event is a platform to build infrastructure resilience and secure Cyber capabilities to fight domestic and international threats.
Prof. Lisa Short is a preeminent innovator, systemic change digital analyst, strategist and design ecosystem thinker with vast international experience founding and managing multiple cross-jurisdictional companies and significant cutting-edge digital  technology, value chain improvement projects, across different segments, and global markets including UK, APAC, Africa, Singapore,
Europe, and UAE. Invited to analyse, advise and resolve some of the most pressing complex and difficult socio-economic challenges, Lisa brings to the table exceptional acumen to design, develop and deploy 'end-to-end' digital technology led, commercially astute and impact driven innovation, and solutions crucial for global economic development, using agile project and product management.
Lisa is renowned. and has a track record for engaging and converging the best people, businesses, and stakeholders [public and private] internationally to get the job done. Challenging the state of play and disrupting the norm whilst pragmatically embracing high level uncertainty, threat opportunity risks and the rapidly advancing potential of frontier technology like blockchain keeps Lisa at the forefront of pioneering effective positive change, digital trust and sustainable exponential growth in product-led, commercially opportunistic, digital transformation.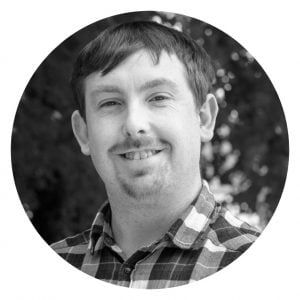 Derek Laffan 12:00 - 12:45
Rethinking Cyberpsychology: Future Challenges and Opportunities
Derek Laffan has an academic background in Psychology applied to Information Technology and works as a researcher in the National Anti-Bullying Research and Resource Centre in Dublin City University.
Derek has published research papers in the areas of psychological aspects of positive videogaming, contemporary pop culture, adolescent sexting and others.
Panel Discussion 'Diversity in Cyber Security Sector
Brian Honan, BH Consulting
will host a discussion on diversity with particular focus on the Cyber Security Sector.
Panel:
Blessing Usoro, JP Morgan Chase & Co
Blessing Usoro is the founder of Cyber For SchoolGirls, a non-profit organisation that aims to bridge the vast gender gap between women and men in the cybersecurity industry. She works to support and encourage more schoolgirls to choose cybersecurity as a career. She co-founded Cyber Women Ireland, which also supports women in the industry. She's an Information Security Manager at JP Morgan Chase. She helps businesses design viable security architecture and strategic solutions that protect them from unending cyber threats. She has appeared as a speaker at Slándáil: National Security Summit Ireland. She's also been a subject matter expert on RTE1 National Radio and East Coast FM.
Donna O'Shea, Munster Technological University
Donna O'Shea holds position of Chair of Cybersecurity in Cork Institute of Technology, is co-Principal Investigator at the Science Foundation Ireland (SFI) research centre CONFIRM and Funded Investigator at the SFI research centre CONNECT and ENABLE and group lead of Ríomh – Intelligent Secure Systems research group. Donna currently leads a Higher Education Authority (HEA) Human Capital Initiative (HCI) project called CYBER-SKILLS which is a nationally funded project with aims to address the cybersecurity skills challenge and this is in collaboration with UCD, UL, TU Dublin and Commonwealth Cyber Initiative (CCI) Virginia Tech, US.
Donna's research expertise lies in the area of enterprise security (i.e. SDN and NFV security) and network and service management with a specific focus on the design, analysis and optimisation of wired and wireless communication systems, networks and services. Donna is passionate about promoting science and technology as a career for women and men, is a director of IT@Cork a not-for-profit independent business organisation representing the interests of the IT industry in Cork and is an IEEE Senior Member.
Rebecca Springett, TitanHQ
Rebecca is a Technical Support Engineer with global network security specialists TitanHQ. Her roles include troubleshooting technical issues with their products, while providing strong customer service and communication. Her professional interests include research, problem solving and coding. Prior to starting with TitanHQ last year, Rebecca completed work placement as an IT technician at London based IT & project management training providers, Firebrand. She graduated from National University of Ireland, Maynooth (NUIM) in 2020 with an honour's degree in Media Technology (Computer Science and Media Studies).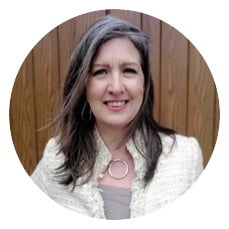 Andrea Manning 14:00 -14:45
Cybersecurity for the SME:   Creating your 'What If' Plan
Andrea Manning is an experienced and recognised cybersecurity and GDPR expert and speaker.
Driven by her love of data, Andrea's super power is her combination of a strategic marketing mindset coupled with an extensive technical background.
As founder of Data Influence, and her new startup, CyberPie, her goals include helping SMEs, micro enterprises and startups protect their businesses and their customers through a simple, human-centric approach to cybersecurity and storytelling. She champions a simple approach to cybersecurity and one that resonates with small businesses. In addition to these roles, Andrea has been recognised by itag & itag Skillnet, the Local Enterprise Office and Cyber Ireland for her extraordinary commitment to GDPR and cybersecurity in today's online environment.
In addition to these roles, Andrea is an active member of Cyber Ireland, a mentor and teacher on a number of cybersecurity initiatives and a committed, vocal advocate for diversity and inclusion.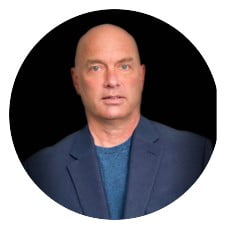 Prof. Greg Gogolin 15:00 - 15:45
Digital Forensics Explained
Dr. Gogolin is a professor in Information Security and Intelligence at Ferris State University.  Dr. Gogolin created undergraduate and graduate degrees in Information Security and Intelligence, which are ranked in the top 25 in the United States, and a new undergraduate degree in Artificial Intelligence. He is a Distinguished Professor and two time Fulbright Scholar (Letterkenny Institute of Technology – Ireland 2021 and Universidad de Chile 2013), and has taught Digital Forensics in Latin American, Asia and Europe.  Dr. Gogolin has received funded research grants from the National Science Foundation, Department of Defense, and other organizations. He has numerous publications and has presented at multiple conferences and locations within the United States and Internationally. His work has been cited in the United States Supreme Court. Dr. Gogolin has trained the entire cyber crime forces for the Policía de Investigaciones de Chile and the Policía Nacional del Perú. He is a licensed investigator, and has spent considerable time working in the cybercrime field and has testified in several criminal and civil trials. His primary technical and research interests are Digital Forensics, Cybersecurity and Artificial Intelligence.